Second Zero | New Bullet Drop Compensator System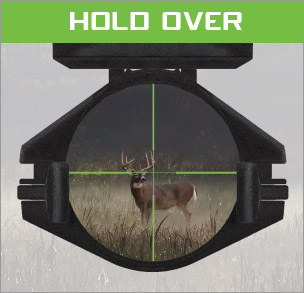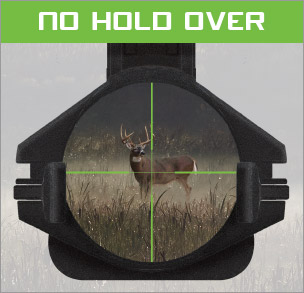 Instant Holdover : Just Aim Center
The Axeon® Second Zero® is out-of-the-box weapon ready. It's the fastest way to compensate for bullet drop at extended range. The Second Zero® shifts a target image up by the same number of inches a bullet drops over a specified distance. So if a bullet drops by 7 inches because of gravity, the Second Zero® shifts the image up by 7 inches. In effect, they cancel each other out.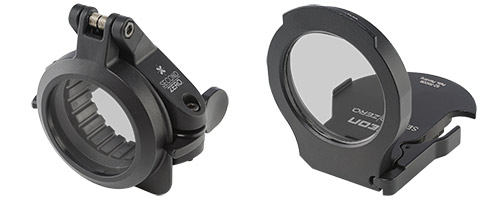 Features & Specifications Overview
Shift your target, not your aim
Just Aim Center
Instantly switch from 100 to 330 yard zero (4.3 M.O.A. Shift) and engage targets from 280 to 360 yards
Instantly switch from 100 to 530 yard zero (11.5 M.O.A. Shift) and engage targets from 480 to 560 yards
Bell mount / Picatinny mount
Compatible with Aimpoints, red dot sights, EOTechs, 1-6x scopes, ACOG, and iron sights
Easy engage / disengage bullet drop compensator system : Flip Up. Flip Down.
Your optics function normally when Second Zero® is disengaged
GET A SECOND ZERO® TODAY
WAIT. What if my target falls short of 330 yards or is Beyond 330? LEARN MORE »
---

LONG SHOT MADE EASY
Let's say you want to hit a target at a longer distance than the 100 yards you're sighted in at. Without the Axeon® Second Zero® you'll have to "hold over" or "hold" above the target, which means you estimate bullet drop and "hold" the crosshairs above the target by that amount. Another way to hit that further target is to physically adjust your optics to compensate for the bullet drop over the longer distance, but that can take time and can be inaccurate, or even unrepeatable. With a Second Zero® made for a prescribed second distance range, you don't have to calculate or adjust for hold over. It's fast, simple, and easy to use. Just flip it in place, aim center and shoot. BUY NOW »»
WHAT IS THE SECOND ZERO® BULLET DROP COMPENSATION SYSTEM
The Axeon® Second Zero® is a precision optical device that gives any rifle shooter an instant additional zero distance whether in a hunting or tactical application. It's an aiming device used in conjunction with your shooting optics and works with all optical sights from rifle scopes to dot sights. The patented Second Zero®, is a prism driven optical device configured to bend light at a precise minute of angle to achieve a "second zero" downrange. It will revolutionize the way you achieve accuracy at long distances. The device simply mounts forward of a traditional scope, red dot, ACOG, or other optic. Your optics function normally when the Second Zero® is not being used. When engaged, the prisms of the Second Zero®, which can be selected based on a hunters specific ammunition load, shifts the image to compensate for bullet drop. Simply place the crosshairs on the target just as you would at 100 yards. You leave your optic sighted in at 100 yards and your Second Zero® provides you an additional distance depending on the load you shoot out of your rifle.
HOW TO DETERMINE WHICH AXEON® SECOND ZERO® YOU NEED.
---
Which distance will you be shooting at?
Do you have a 500 yard range or a 300 yard range?
If 500 or greater, you'll want the 11.5 MOA version. If 300, you'll want the 4.3 MOA version.
Scope bell mount or rail mount?
Will you be attaching your Second Zero® to a scope bell or a Picatinny/Weaver rail? If a scope bell, determine the objective size of your scope. There are two sizes in the bell mount Second Zero®. If your objective size measures 40-44mm, you'll want the smaller version. The larger version fits 50-58mm scope bells. Note: You will need a distance of 0.3125 inches (5/16") clearance between the bell and your rifle. Not for use with adjustable objective scopes.
If mounting to a rail all you need to do is choose the 300 (4.3 MOA) or 500 (11.5 MOA) version.
Want to get specific or precise?
The Second Zero® puts your bullet in the center mass of a target at a range +/- within a designated distance (330 or 530 yards +/-). Precision shooters want to know the specific distance their bullet will strike the target. This can be determined using a ballistics calculator, but here is a Second Zero® Ballistics chart as an example. It shows the expected hit distance for a small selection of rounds. If your round is listed you can use it to determine the distance your bullet will strike a target using your new Axeon® Second Zero®. For the rest of us, just set that steel target out at 300 or 500...clang!
Read this blog post about the Second Zero® for more information that may assist you.
CUSTOM UNITS AVAILABLE: If you wish to shoot at a specific distance, perhaps a 1 mile shot, contact the custom shop at TACOMHQ. They will get in touch with you for the specifics. If you're looking for a military-grade Second Zero®, go to TACOMHQ.com under "Products" and read about the Alpha TARAC and Bravo units.