7XRGB20 Compact Multi-Color Dot Sight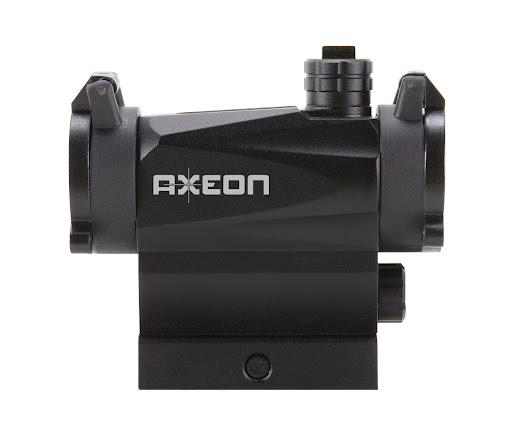 I'll have to admit that I do love red-dot and other electronic gun sights, but I detest looking for an oddball battery in a pinch. Ok, the common CR2032 isn't that oddball of a battery, but it's not a battery that I typically have a box of laying around the house. I keep a stock of AA, AAA, and CR123A batteries on hand to keep my flashlights, camera strobes, and other household electric items functioning whenever I need them. The flat nickel sized battery that powers most red dot sights– not so easy to stockpile. Locally, these batteries are only sold in a two-pack and a little on the pricey side for what they are.
Common Sense Sight Reform– Come On, Man
But what if you could pick up an optic that uses "standard" A series batteries? Something that, should the need arise, you could rob from a remote control or flashlight? I do like that idea, even though I keep several years worth of batteries on hand at all times.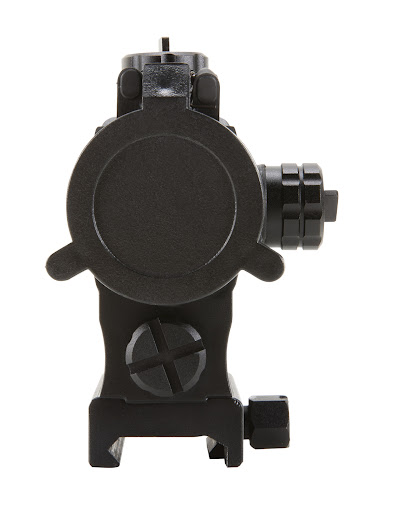 The new 7XRGB20 dot sight does just that- allows the user to power the unit with a common, cheap, AAA battery. This battery is logically located in the riser assembly of the sight. Once powered up, the shooter can then select from either red, green, or blue dot illumination colors and 7 levels of brightness.
The battery cap can be loosened or fully secured with a screwdriver, coin, or even a shell case rim– virtually anything that will fit into the slot and allow you to fully tighten or break the seal when it comes time to change the battery.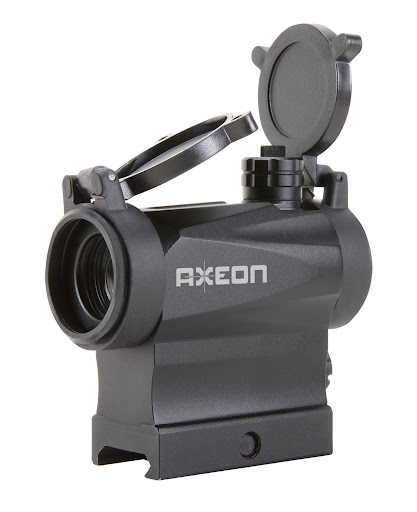 Solid Features, Solid Performance
This sight is designed to adjust rapidly to your point of aim with 1 MOA click values. The turrets are capped, so once your zero is set you will not have any accidental changes of zero. The turret cap also does duty as the adjustment tool should you not have a screwdriver or shell casing handy to take care of that for you.
The 7XRGB20 will run for 250 hours on a fresh AAA battery, features a 5 MOA center dot, and comes with flip style lens covers It also mounts to standard Picatinny rail with a single screw/hex style nut. If you're looking for a simple, easy to service dot sight, 7XRGB20 is hard to beat for this low of a price.